Modern Recipes Traditional Recipes

COOL & SPICY KIMCHI DIP
An exciting, tasty and decorative twist on an American Classic.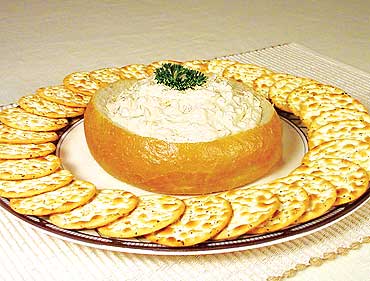 Ingredients
15 oz. (1 bottle) King's Kimchi
1 cup sour cream
0.7 oz. (1/2 packet) Dry vegetable soup mix
3/4 cup mayonnaise
Black pepper
Crackers, sourdough bread, or vegetables
Preparation
Chop Kimchi into 1/8" - 1/4" pieces and drain.
Mix first four ingredients in large mixing bowl.
Add pepper to taste.
Serve on crackers, with sourdough bread, or with vegetables.
You can always find creative and delicious kimchi recipes at http://www.kingsasian.com